I feel like everyone has a few movies that they want to watch as soon as the holidays come around, movies that maybe they've always watched with family as a tradition. In keeping with the holiday spirit, I thought I'd share my list of favorite holiday movies and shows.
A Christmas Story
No holiday season is complete without watching A Christmas Story. It's been one of my favorite movies since I was little. It's an oft-quoted movie in our family, and honestly I can never get sick of it. Also, "daddy's gonna kill Ralphie…" TBS playing this for 24 hours straight is amazing and one of my newest traditions.
Rudolph the Red Nose Reindeer
I can't help it. I love this movie, no matter how many times I watch it, and it's mostly for Yukon Cornelius. Yahoo!
Elf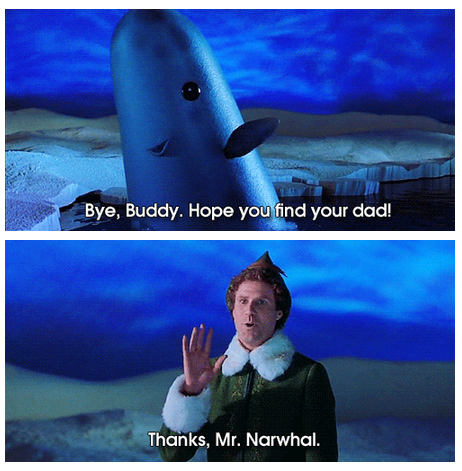 It actually took me years to watch Elf after it came out, which makes me so sad. It's amazing! Mr. Narwhal is my favorite character, and I may have definitely once answered the phone at my old job by saying "Buddy the Elf what's your favorite color?"
Phineas and Ferb Christmas Vacation
Also one of my newest traditions. If you haven't watched Phineas and Ferb, go watch some. It's fantastic. The Christmas Special is wonderful, and hilarious. And on Netflix!
Nightmare Before Christmas
I'm always confused about when I should watch this: Halloween or Christmas? So I usually watch it for both. But really, it's definitely a Christmas favorite. Jack Skellington is my favorite Santa.
The Thin Man
This is a tradition in our family. We've watched this around Christmas for as long as I can remember – and I love it! It's an absolute classic that is amazing year round – but especially around Christmas!
---
Happy holidays, and I hope you're getting to spend time watching your favorite traditions as well!